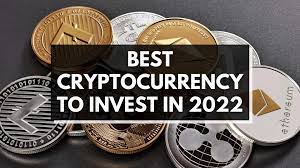 An asset that, moreover, has little correlation with other types of assets. Moreover, the traditional currency in recent years is becoming less attractive to investors due to the strong exposure to geopolitical and economic factors, and also does not have the ability to surge in value.
The epidemiological situation in the world has made adjustments in all areas of human life, and especially in the economy. Financial investment options — currency and even gold — were under attack. At that time, there was virtually no asset in which to invest safely, and then investors turned their attention to the «unpopular» asset class — cryptocurrency.
Two conditions for cryptocurrency price growth potential.
Cryptocurrency has a fundamental basis — a useful function for the surrounding world, and limited coin issuance.
Hype around a certain cryptocurrency. The more investors want to invest in a virtual currency, the faster the price rises. The more influential a person is interested in investing in a cryptocurrency, the faster its price rises.
Top 22 currencies and an overview of them
1. Animal Token (Stray)
Animal Token (Stray) is a project aimed at helping homeless animals. The main purpose of the project Animal Token is to provide feasible assistance to homeless animals, namely: charitable activities to existing shelters — organizing animal shelters around the world — helping with adoptions. A separate fund is being created to help, to which 0.3% of each transaction will be donated. Token holders will also be able to participate in a vote related to the selection of certain measures to develop shelters and help homeless animals. A community of people united by the idea of helping homeless animals, developing shelters and adopting will be gathered around the project. The official website of the token..
2. Ethereum (ETH)
This coin made the list for obvious reasons. Ethereum strengthened its position in the market throughout 2020, and already in 2021 it broke its record in value by two times — 4.3 thousand dollars. Interest in Ethereum today is fueled by the launch of Ethereum 2.0, which is scheduled to be completed by the end of this year.
The coin will move to the Proof-Of-Stake algorithm, which will allow the decentralized application to run more smoothly and efficiently. This upgrade can't help but make users happy. Ethereum is good because it has been going hand in hand with bitcoin for many years. This cryptocurrency gives the greatest prospects for investment in the long term. The release of Ethereum 2.0, in addition to the above, implies the elimination of perhaps the only drawback of Ethereum — the high cost of commissions within the network.
3. Litecoin (LTC)
When the student surpasses the teacher. Litecoin is Bitcoin's little brother, based on its protocol. Litecoin differs from its «big brother» in its convenience in use, as well as the speed of 4 times. The speed of sending and receiving LightCoin payments can be compared to sending messages in messengers. In addition, withdrawal fees are lower than those of a credit card company. Litecoin isn't far behind in capitalization — it's currently over $5 billion, which increases the popularity of this token.
Despite the fact that some consider Litecoin a spin-off or copy of Bitcoin, experts recommend taking a closer look at it. Because during the last year, the coin showed very interesting results and a promise, and today it has a smooth and stable growth in price.
4. Ripple (XRP)
Ripple is another dynamically developing cryptocurrency from China. The developers of this cryptocurrency focus on large financial corporations, rather than on ordinary users, as many cryptocurrencies do. They see their product as a bridge between traditional banking systems and digital payment technologies. The development team is really working hard to modernize and promote their brainchild. Ripple is already working with Japanese and Korean banks interested in and testing cryptocurrency technology. The main indicator of this cryptocurrency's stability and potential is that the March exchange crisis didn't hit it as hard as others. Official website ripple.com
5. Chainlink (Link)
This cryptocurrency was at the top of the list of cryptocurrencies with the highest ROI in 2020. This is one of the main arguments for buying-selling and investing in this token. Especially long-term. Last year, the rate of the coin increased from one and a half to twenty dollars, this is a very solid dynamics for a newcomer. If the trend continues until the end of this year, by the beginning of 2022, analysts predict that the cryptocurrency will be able to compete with such giants as Bitcoin and Etherium.
6. Tether (USDT)
This token runs on the Ethereum blockchain. It is among the top five cryptocurrencies by capitalization. A special feature of Tether is that it is pegged to the dollar, which makes it less volatile. This feature will allow the token to gain popularity on all exchanges.
7. Binance coin (BNB)
A cryptocurrency from the largest cryptocurrency exchange, Binance. Throughout the year there has been a positive dynamics of the token, including on the Binance exchange itself. If analysts' forecasts come true, the coin has great prospects. In particular, thanks to it will be able to reduce the commission on the Binance exchange, which will have a positive impact on its competitive position.
8. EOS (EOS)
It is recognized as the leading world electronic currency. In terms of technical characteristics (speed and scalability), it surpasses the leaders of the rating — Bitcoin and Etherium. The work of the token is carried out on its own platform.
9. Cardano (ADA)
Quite new, but rapidly developing cryptocurrency. Despite its recent appearance on the market of digital assets, it already gives excellent results — it is one of the five cryptocurrencies by capitalization. It specializes in launching smart contracts and decentralized applications. It was developed as an alternative to Ethereum. And it really became one. Official website cardano.org.
10. TRON (TRX)
Perhaps the most unique cryptocurrency and blockchain currently on the market. The cryptocurrency is widespread among gamers — it is used to pay for content. According to the forecasts of experts, Tron has great prospects and growth in value.
11. Huobi Token (HT)
A cryptocurrency developed by the Huobi exchange. The tokens go perfectly in a trading pair with the giants — Bitcoin, Tether and Ethereum. The platform offers a unique service — to insure against unforeseen situations. For example, losses due to market instability or site hacking.
12. Dash (DASH)
A cryptocurrency focused on long-term investments in its digital assets. The uniqueness of the cryptocurrency is that all transactions are done without banks as intermediaries.
13. Monero (XMR)
The leader among anonymous digital currencies, which it remains to this day. All transaction data is stored in a decentralized way using blockchain.
14. Dogecoin (Doge)
Often used for charitable purposes due to its uncomplicated mechanism of use and low cost. Like Bitcoin, it is quite dependent on the hype created around it in the information field. Official site dogecoin.com
15. DBX (DBX)
These are not just tokens, but a whole digital ecosystem. Users are distinguished by the high speed of transactions. A distinctive feature is that the developers occasionally hold a free distribution of tokens to any willing user, investor or company. The official website is dbx.so.
16. Stellar (XLM)
Stellar is a platform for implementing cryptocurrency transactions. It has become the fastest growing platform in the last three years. Many users like Stellar for the high speed of transactions.
17. Polkadot (DOT)
A blockchain project with which you can create applications and functional services. Experts believe that the speed of development of the project will allow it in the near future to have the same impact on the cryptocurrency market as Ether did in its time.
18. Zcash (ZEC)
Zcash refers to the number of anonymous digital currencies. The functionality of the token is aimed at the maximum protection of its users' privacy. Moreover, you can choose which data to hide.
19. Horizen (ZEN)
The developers of the platform are focused on protecting the data of their users. They use the end-to-end encryption mechanism to maximize the security. This project offers a wide range of functionality for developers.
20. Solana (SOL)
A young cryptocurrency that appeared on the market in 2020, but has already entered the rating of promising cryptocurrencies for investment. Solana attracts its investors with two advantages: high and constantly growing data processing speed and low production costs.
21. IOTA (MIOTA)
The developers of IOTA have created an entire ecosystem that allows multiple devices to interact with each other. What makes it different is that it does not have a blockchain, but rather runs on a unique Tangle system.
22. Uniswap (UNI)
A newcomer to the exchange. Its concept is an Ether-based token exchange designed for Ether tokens. It is essentially an automated exchange serving Ether tokens.
Is it worth investing in cryptocurrency in 2022 and why?
If you have seriously considered this question and have done enough research on what virtual currency is and how it works, the answer is yes!
It's important to keep in mind that cryptocurrencies remain an asset with higher risks for investors. However, with solid investment experience, it is possible to earn or invest for future prospects.